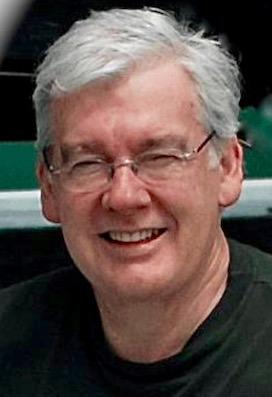 Laurie Barber is an author, pastor and teacher, an experienced and respected leader among Canada' Christian churches. Having ministered primarily in Baptist settings, Laurie serves as an ongoing spiritual consultant and faith-building coach to churches and Christian leaders. He is the founder of Tochar Studios, through it sharing his 360-degree perspective and his focused, wise and pointed thinking.
Laurie Barber has a Doctor of Ministry degree from Trinity Evangelical Divinity School, now Trinity International University, Deerfield, Illinois (1993), a Master of Divinity from Gordon-Conwell Theological Seminary, South Hamilton, Massachusetts (1974) and a Bachelor of Theology (Missions) degree from Ontario Bible College, now Tyndale University College & Seminary in Toronto (1970).
Laurie is respected as an informed, winsome and challenging speaker who brings forward ancient and contemporary truth in fresh, arresting ways. His insights are current and deep, distilled from involvements of over 40 years in many aspects of pastoral, denominational and missional leadership. His years of personal study of Scripture and Theology along with a passionate awareness of contemporary issues also uniquely qualify Laurie to speak into the present and future challenges and opportunities facing churches. A leader in missional thought and praxis, Laurie helps individuals and churches respond in their welcome and communal integration of diverse cultures.
Laurie has served as: Director of Missional Initiatives with the Canadian Baptists of Ontario & Quebec, Area Minister for Alberta, Manitoba and Saskatchewan with the Canadian Baptists of Western Canada and as senior pastor of Uxbridge Baptist Church, Uxbridge, Ontario, Altadore Baptist Church, Calgary, Alberta and Kingsway Baptist Church, Etobicoke Ontario. He has also served as a Member of the Board of Arrow Leadership International Ministries for over 16 years.
Laurie has ministered internationally, in Germany, Kenya, Lebanon and the United States and has worked in Somali ministry in both Toronto and Kenya. He regularly travels to England, Scotland and Ireland to continue his study of 'Celtic Mission and Spirituality,' recognizing its relevance for life and practice in Western churches today.
Laurie lives in Toronto, Ontario and is married to Jane, his wife of over 45 years. They have thee married adult children and three grandchildren. Laurie's interests include: blogging, genealogy, N-scale model railroading, photography, video creation and the production of podcasts and videocasts that capture his sermonic and shorter insights. He is a master of both mixed and un-mixed metaphor. Through world travel, he is eager to discover the layers of history, culture, traditions and beauty of people and places. Through Tochar Studios, Laurie produces and freely offers a wide range of traditional and contemporary, informative and thought-provoking resources. It is hoped they will encourage and inspire fellow apprentice-disciples, churches and ministries seeking to live into the Good News of Jesus Who came to bring – 'Life to the full.'