Flexing our Spiritual Muscles
When I was growing up, after supper Dad would say: 'Get the Book.' And then we'd pray. Until my Mom had an operation for something or other, we got off our chairs and on our knees, as an act of reverence and humility.
What are we doing in our homes that says to ourselves, says to our kids, that we are God's children and we take Him and our spiritual lives seriously? - not just Sunday, but every day.
Jesus says that we are to pray: "In His Name." 'In my name; use my credit card and my PIN number,' says Jesus. Through our Saviour and Friend Jesus, we have access to the bank vaults of Heaven.  We may ask: 'Why pray? Does it work?' Well, yes, actually; I think it does.
Hebrews 11 includes these words: Faith is confidence in what we hope for and assurance about what we do not see. It's what the ancient ones were commended for. By faith we understand that the universe was formed at God's command, so that what is seen was not made out of what was visible. By faith Abel brought God a better offering than did Cain. By faith he was commended as righteous, when God spoke well of his offerings. By faith Abel still speaks, even though he's dead. By faith Enoch was taken from this life, so that he did not experience death: "He could not be found, because God had taken him away." For before he was taken, he was commended as one who pleased God. And without faith it is impossible to please God, because anyone who comes to Him must believe that he exists.and that he rewards those who earnestly seek him.
Following, you'll find some information (and I hope inspiration) about: - the Practice of Prayer, the Practice of the Presence; how it affects People, and then, after I share with you something very Practical, I hope you'll be moved to pray more – to actually PRAY!
I. PRACTICING PRAYER
If you want to get to Carnegie Hall you - _____ ! Yep. Prayer is something we practice and something we should practice. A practice is a habit: something done regularly and often. If you want to get better at playing hockey or football or baseball, at piano or violin or guitar - at building relationships with spouse or children or parents, with colleagues, friends, and neighbours - well then, you've got to practice.
Practice is what we need if we want to pray more and pray better. In James 4:15ff, the apostle writes that elders of churches are to go and pray for the sick, anointing them with oil (as sign and symbol of the Presence and Reality of the Spirit of Jesus). . . . And the prayer offered in faith will restore the one who is sick, and the Lord will raise him up, and if he has committed sins, they will be forgiven him. Therefore, confess your sins to one another, and pray for one another so you may be healed. The effective prayer of a righteous man can accomplish a lot. Elijah was a man with a nature like ours, and he prayed earnestly that it would not rain, and it didn't rain on the earth for three years and six months. Then he prayed again, and the sky poured rain and the earth produced its fruit.
Jesus said - You do not have because you do not ask.
Shortly after he'd become a Jesus-follower, John Wimber, founder of the Vineyard movement, asked people at the little Quaker church where he had come to faith: "So, when are we going to do the stuff?" And they replied, "What stuff?"  Wimber said, "The stuff Jesus used to do and said He would continue to do through His followers' - and even more so - much more, didn't he say?" So they began to pray for sick people. And nobody was healed. But they kept on praying, thinking about it, trying to be prepared, asking better questions of the sick, seeking to know God and His will more fully if that could be possible. And some months into their experiment (I heard John say) some people were healed. Not everyone, but some. They still didn't know why it was now 'working' more, but they kept praying. John commented: "When we didn't pray, nobody was healed. When we started to pray, some were. Not everybody, but some; we don't know why." But then he added: "We like it better this way!"
Prayer is mystery as is our inabiity to comprehend fully - or very much at all: the Mystery that is God. While practice in prayer doesn't necessarily make perfect, it does make 'better.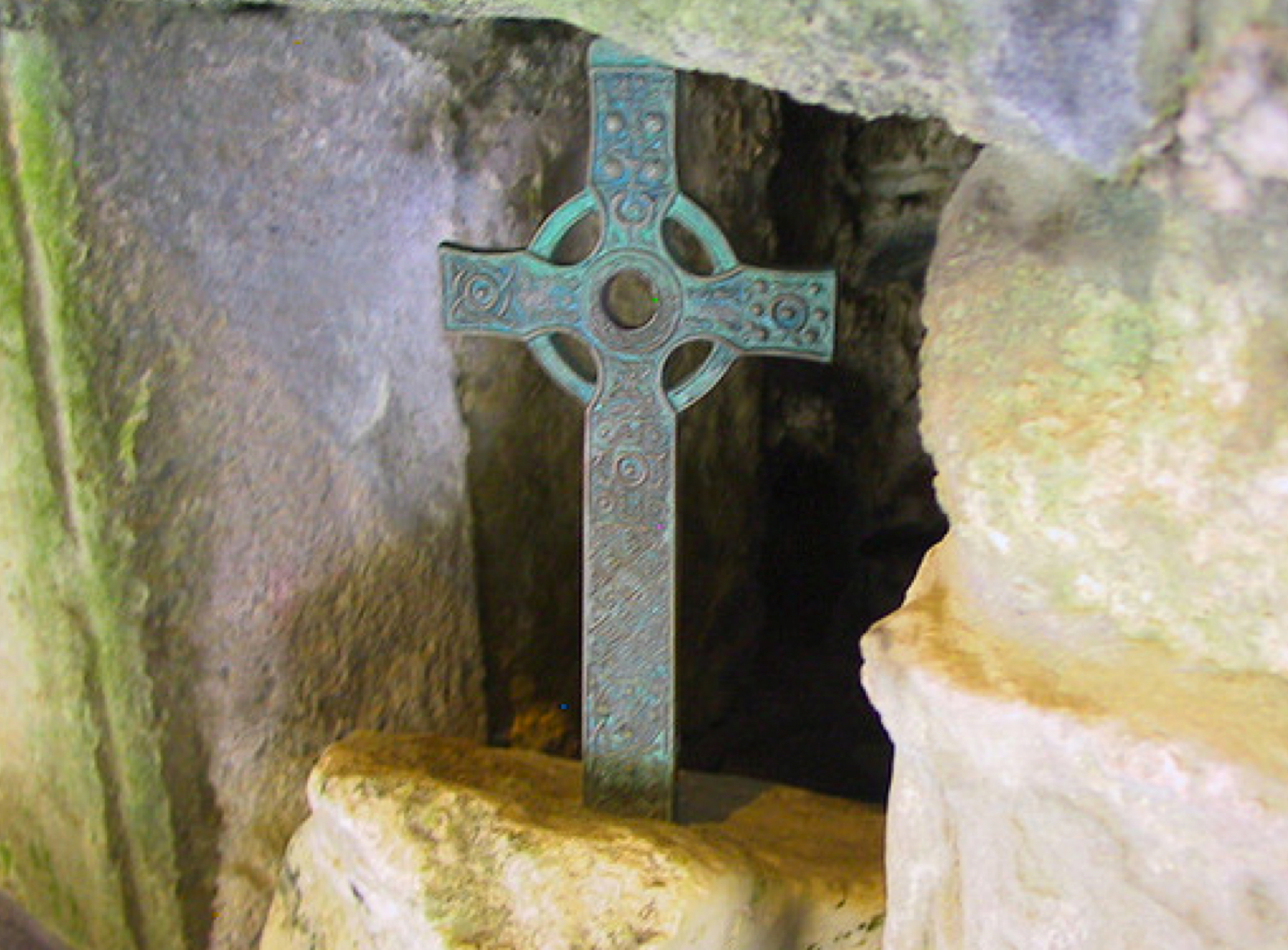 II.  PRACTICING THE PRESENCE
Now, to practice prayer we must first learn to practice the Presence. People don't pray because they don't believe in God, really. We think we do; we may say we do. But if we don't actually pray, do we really?! Perhaps we don't even really believe in the supernatural, at least not enough to go for it, to search for it, to search for God. We're hungry, restless – but we don't know yet that it's about a hunger for God, our Creator, Redeemer and would-be Friend.  
People don't pray because they are distant and away from God: estranged, guilty, feeling the distance, feeling lost. The old adage asks: 'If God is not near - who moved?' But the Bible throughout is at pains to say that God is near us already - and always. 'Omnipresent' is the big-league term theologians use, meaning God is never absent or away; never distant, though it may seem so. There was a Deist philosophy of former ages (which many of us still hold, unknowingly or uncritically), that opined that God, if there be a God, is remote and chooses to be so. It's as if God wound up the world like a clock, set it in motion and left us to continue on as best we can, without God's help or intervention (not directly at any rate) - or 'care' for that matter - and went away, perhaps to work on some other universe. Left us here alone to watch the clock go round, or run down. What will it take for us to discover that's not so?
Prayer is a part of Worship and worship is like kissing. It's like being in love and even like making love. The concept of worship in the Old Testament language of the Jews, i.e. Hebrew, is: 'I come before you to kiss (you).' Worship is kissing God, even as we are held in His sure embrace. The closest human experience we have to compare this intimacy with God - to our knowing God and being known by God, is sexual intimacy, as rightly observed in God's purposes. Though 'spiritual,' this intimacy of knowing God is real and thrilling. And, it produces real, objective new life within our world: it makes 'babies - produces in and through us new (baby) habits that please the Heavenly Father who has begotten us to a living hope, and who begets all good things in the world, and who sometimes chooses, if we let Him (can we say that?), to do wonderful things through us. It takes faith to believe that and faith will grow if we feed it and if we pray; but from the very start such faith and such faith-full prayers produce new perspectives, new thoughts and attitudes. And from them spring new actions that please God and bless, nurture and enable others.
Hebrews 11 says that 'faith' is believing that God is and that He is the rewarder of those who seek Him.' Prayer is the key way (not the only way) but a vital way of how we seek, in the way we pursue justice, truth, beauty, and ultimately our Creator. We contemplate, we think about, we open our hearts to possibilities of beauty, justice and of good. We open our hearts to the God who may be there until we feel certain within that God is: that God really is there. Maybe before anything happens, before any miracle or revelation or answer to the 'fleece prayer' we throw up, God just moves somehow within us by His Spirit, interacting with our Spirit, and 'we feel' - as Methodism's founder John Wesley put it -  we feel our hearts 'strangely warmed.' Many people who didn't believe at one time, didn't want to believe, didn't expect to,  weren't looking to, at one moment do not believe and in the next find themselves believing, simply (or should we say 'profoundly?') in God. They see themselves as now held by a warm, stirring, embrace within, that they believe is of God. And I would agree: it is.
So, prayer – or lack thereof, is an indicator of our belief, or otherwise.  - a kind of barometer -  a thermometer - like radar? Prayer or its lack can also be an indicator of how near or how far any professing disciple of Christ is from God In one's Christian walk. Prayer is always a key, essential tool in the life, advance and influence of the Christian. Without it we cannot enter, experience or move ahead in the life Jesus called 'abundant.'
Prayer is necessary to the Christian soldier's protection too, says St. Paul in Ephesians 6, as he writes of  the Christian's complete armour: Finally, be strong in the Lord and in his mighty power.  Put on the full armor of God, so that you can take your stand against the devil's schemes.  For our struggle is not against flesh and blood, but against the rulers, against the authorities, against the powers of this dark world and against the spiritual forces of evil in the heavenly realms. Therefore put on the full armor of God, so that when the day of evil comes, you may be able to stand your ground, and after you have done everything, to stand.
Paul goes on about: the belt of truth, the breastplate of righteousness, about  feet fitted with readiness that comes from the gospel of peace. And, the shield of faith, the helmet of salvation - and the sword of the Spirit, God's Word. And then he says this – And pray in the Spirit on all occasions with all kinds of prayers and requests. With all this in mind, be alert - and keep on praying for all the Lord's people.  
III. THE PRACTICE OF PEOPLE  - How Does Prayer Affect People – Us and Others?
Being in touch with God is vital. When I'm - what I simply call 'ON' with God, things begin to happen; when I'm not, they don't. I mean opportunities to minister, to help, to make a difference in the lives of others - for good and for God come at me, unbidden. Circumstances and opportunities to help people that spring up - people and situations that I didn't seek or know anything about, situations where I can offer help and where I find within myself strength, wisdom and resources to do so. It's as if one is now ready, God-ready, people-ready - prepared to be some earthly good for a change, but with heavenly strength and resources. God already was ready, able, willing, seems to me . . . but now He brings circumstances and people into our life that we just know we are to meet, situations we are to handle with care - perhaps in giving advice, help or encouragement.
Again, one is able to respond with prayer, or advice, with a word, some deed or action that just happens(?) to be precisely what's needed for that person in that place, at that precise moment. I think that's one of the wonderful, exhilarating and faith-building ways whereby we find God's Spirit moving in and through us, and out to others. We're like wee bits of pipe through which God's living water flows to bring life to thirsty people who may be finding themselves in physically or spiritually arid desert-places. We get to pray – and wow!! – Wait till you see what God will do !!!
Ordinary everyday life goes better with prayer. And, our thought-out, intentional spiritual life, even more so. Ordinary people like you and me can talk to God, have an audience with the Almighty, the King of the Creation, as we pray for others who also are God's gifts of creation, contemporaries with us on this planet. A healthy prayer life includes the practice of praying for others, believing that they are important too.
For others . . . For example, don't pray for your own kids only or just your own circumstances and problems. Pray too for the children of others and the issues they face, whatever the need. We can be so selfish, self-centred in our prayers. Indeed, we should pray for our own concerns but we are also invited to 'bug the judge at midnight' so that we can help others (do you remember that story in the Gospels?) when people come to us with real, deep, paralyzing human needs. We who are believers are to be priests (that is 'bridges' (Latin: pons, pontiff): - go-betweens, who bring God to people and people to God. Intercession we call it; and it is our happy task to do so, since through saving faith we now have been granted relationship and access with God through our Lord Jesus. But the gift is not for us alone; it's given us also for the sake of others.
IV. BEING PRACTICAL IN PRAYER
We make it harder than it is. It's not myth though it certainly is mysterious. But it's not rocket science for even a child may pray with a simple, sincere heart. Every Child of God can pray, should pray - must pray. But let's be clear: the point isn't 'prayer' only of itself, but 'God' – and our relationship with God. We don't have faith in faith; we have faith in God; we don't have faith in prayer; we have faith in God. Prayer is how we talk to the One that by faith we believe is there, the Rewarder of all who seek Him. Prayer is seeking, approaching and then walking and talking with God. Everything else about prayer is context.
Can I be even more practical?
Prayer is one of our greatest privileges, though we may wish we were better at it. You know how we say, sometimes. "I'll pray for you!"? Well, there are ways to help us follow through with that promise. I've found an app, and there may be several others options available if we search that could really help us in our prayer life. O, we could use notebooks and or journals, or find whatever else for practical help in the practice of prayer. Some of us can't even remember our own anniversary or birthday. We think of getting a card 'the day of' (or the day after). Some of us also need help to be more faithful, regular and observant in our prayer life.
The aid device is called the PrayerMate App and it's one way of helping us in the privilege and discipline of prayer. LIke any discipline the intent is not something to curb and restrain us,  but something - more like a 'trellis,' that will support our desires to be better disciples; something to help us grow - to help us pray.        *  The app works with Apple or PC and android products.        *  PrayerMate helps you be faithful in prayer for the people and causes you care about.        *  Every day, PrayerMate will select a person or topic that you've entered from your main categories. say, perhaps: "My family" or "My small group at church."        *  It's a British product - It brings together prayer points you've entered manually, regular updates from the charities and church and missions.
Features:     * Set up your own personal categories and subjects to suit the way you pray     * Enter new Subjects manually or directly from your address book contacts     * Subscribe to online prayer diaries, with content from various and local churches     * Get the Church of England Prayer for the Day automatically     * There's a Gallery of downloadable prayers     * You can attach photos and PDFs to prayer points     * You can set an alarm clock to remind you to pray, through the day     * Prayer points can be scheduled by date, day of the week/month, or just whenever they haven't been prayed for in a while     * It has Password privacy, if you want     * You can Email or message the people you're praying for from within the app, or email prayer points to a friends.
The danger in using this is that just as in the Mary and Martha story of the Gospels, where both are wanting to serve Jesus, we may spend our time like Martha being 'too busy in the kitchen.' I mean, we may spend so much planning time getting ready that we don't actually get around to sitting down with Jesus, being with him, just talking. We don't get to praying; we don't spend time with God, waiting, listening, talking, sharing, being still in the Presence. We're fixin' to get ready – to start to commence to begin .  . . but spend so much time preparing to pray that we don't actually get to praying. It's the opposite of the opportunity of praying in any time or place, in any context where we can pray. But do we - do we pray?!
SUMMARY
Yes, we can pray anytime and anywhere, but so often we forget to do so.  Prayer is like a muscle that can be exercised, that brings spiritual movement and results in and through us. I believe in God's Providence, God's Sovereign Will . . . AND I believe that in the great mystery of abundant life, of relationship with God through Jesus, and that in His Name and by His Spirit we can ask and we can actually receive - that much happens through prayer. As Jesus-followers, with His Name and in His Will, we can move Heaven to do what Heaven wills to do, wants to do, but sometimes patiently waits for us to 'get it' and join in with God's plans and purposes. God ordains 'the ends' but God also ordains 'the means.' And often the 'means' is our selves, our prayers - faithful, simple prayer.
So let's pray more; let's pray often. Let's pray specifically and with as much faith as God gives us. For as we do, Heaven will be shaken – surprised at first perhaps that it's actually we who are praying (big smile). Let's try, let's persevere - and let's see if God will not surprise us - with specific answers – and. with. much. blessing.